Owens Corning Fiberglass A.S. LTDA GRS Plant
| | | | | | | |
| --- | --- | --- | --- | --- | --- | --- |
| year | category | company | plant | area | industry | movie |
| 2020 | Consistent | Owens Corning Fiberglass A.S. LTDA | GRS Plant | Brazil | – | – |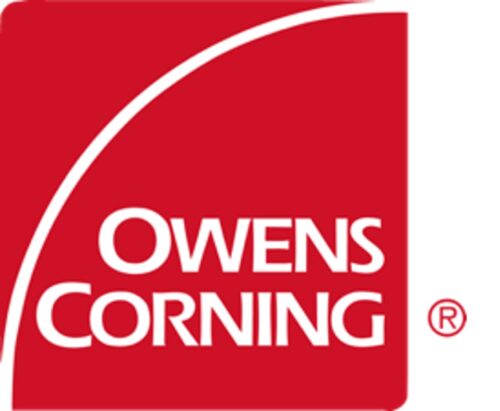 1. Organization Profile
1.1 Company File
Owens Corning (NYSE: OC) is a leading global producer of residential and commercial building materials, glass-fiber reinforcements and engineered materials for composite systems. The first, historic step occurred on Oct. 31, 1938, when Owens-Illinois and Corning Glass officially spun off and incorporated as Owens-Corning Fiberglas Corp., based in Toledo, Ohio. Over the years, OC innovations have ranged from military uses during World War II and the Fiberglas™ – reinforced 1954 Chevrolet Corvette to the manufacturing of materials for Apollo space suits (1969), for instance.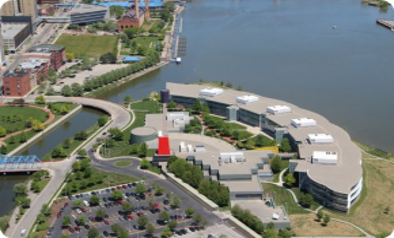 Owens Corning Headquarters Toledo Ohio – USA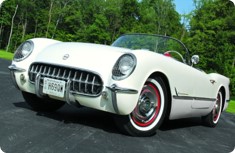 Corvette body car made with OC fiberglas
Owens Corning has earned its reputation over more than 77 years as a market-leading innovator of glass-fiber technology by consistently providing new solutions that deliver a strong combination of quality and value to its customers across the world and it has received recognition over the years.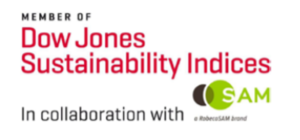 For the 10th year in a row, Owens Corning earned placement in the Dow Jones Sustainability World Index in recognition of its sustainability initiatives.The DJSI World Index is based on long-term economic, environmental and social criteria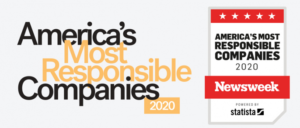 Owens Corning ranked no. 76 on the magazine's inaugural list. The analysis measured 2,000 public companies on three areas of corporate responsibility: environment, social and corporate governance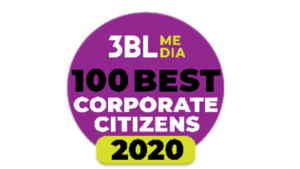 Owens Corning ranked No. 1 on the 100 Best Corporate Citizens List for 2020 – the second year in a row OC has earned this honor. The annual list recognizes the standout global environmental, social and governance (ESG) performances of the largest U.S.-based public companies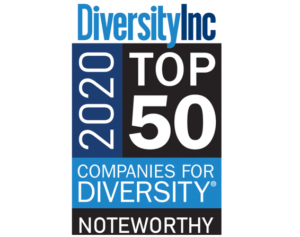 Owens Corning was named a 2020 Noteworthy Company by Diversity Inc, an organization that annually ranks U.S. companies for diversity, equity, and inclusion
Global Owens Corning Company have three big business divisions:

1.2 Rio Claro Glass Reforcement Plant
Owens Corning Rio Claro began its activities in 1972. It's one of the most strategic Plants of Owens Corning in the world due to its product mix that has made Rio Claro an important Multi-Category Plant. Its primary activity is Manufacturing Multi Ending Roving, T30, CSM (Chopped Strand Mat) and Ducs In Line Process (Dry Used Chopped Strand Fiberglass) / and the exportation of its products all over the world.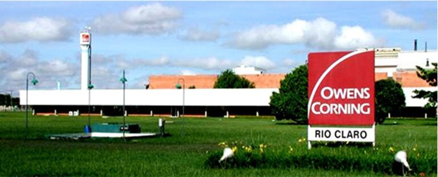 Owens Corning Rio Claro Glass Reforcement Plant in Rio Claro SP Brazil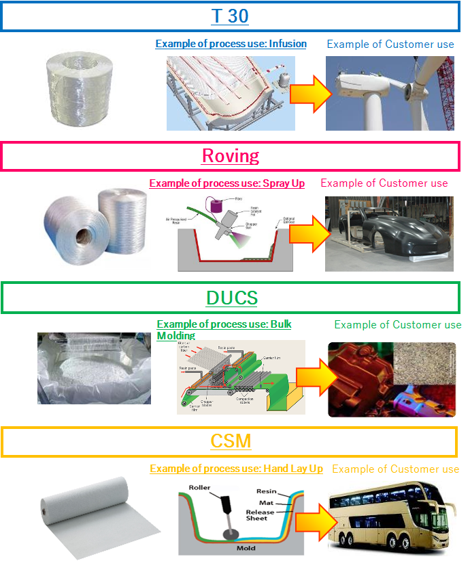 Owens Corning Products and some example of use
---
2. Milestones on the journey of Manufacturing Excellence
In the Consistency Journey phase GRS Plant has started to expand TPM Methodology for Supply Chain and by Pillars interaction. As part of this approach, we increase the number of employees trained in TPM with courses such as Facilitators and Multipliers. Another important activity that we increased too it was the TPM advanced tools use as QC Story, SMED, Infinity Looping and PM Analysis. In addition, we also started a process called "Priority Teams", where each TPM Pillar is be able to deliver main projects that directly touches on the biggest losses in order to improve our results. All of these examples have contributed to Areas transformation, People transformation and strong results. Below are some examples:
---
3. Benefits Achieved
3.1 Tangible Results
This continuous improvement journey, after being certified in Excellence and started in Consistency has made the TPM of Rio Claro Plant a distinguished place and consolidated it as one of the Plants with methodological expertise inside Owens Corning. Seeing as not only the results have improved but, many Rio Claro members after they have learned in the Excellence Journey phase, they also had the opportunity to support other Plants in their TPM Journey to establish strong processes based on TPM, potentiating the Best Practices exchange and helping to solidify the TPM culture in Owens Corning worldwide.
As a demonstration of all the benefits and results of this successful journey, a table with some of tangible results can be seen below: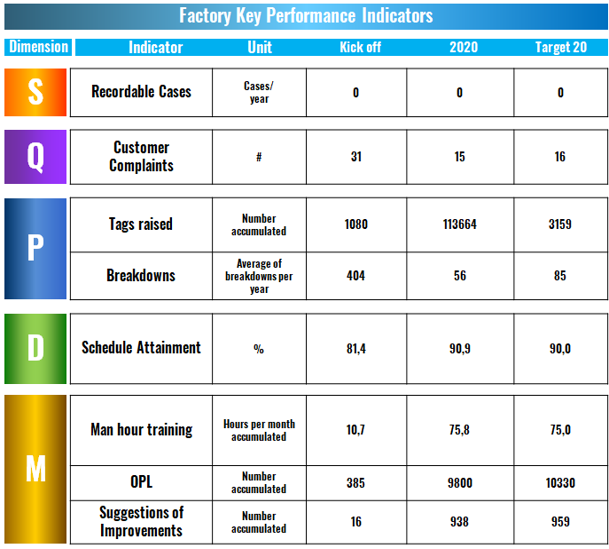 3.2 Intangible Results
A important achievement that we had with TPM was people satisfaction to work in a better workplace and an feeling that it's possible to change the status quo. Below we have some milestones:

People development and sharing TPM best practices with other Plants, Suppliers and Customers

TPM Trainings for Operators and Maintainers using of Plant resources and Internal Skills
Celebration of good results in Safety, Quality and Productivity with all Plant employees

Actions beyond the gates of the Plant with billboards about mask use
recommendations were installed in different places of Rio Claro City and with donated to Rio Claro public hospital some new hospital beds made with our fiberglass
---
4. Key of our Manufacturing Excellence
Since we start our TPM Journey, we have learned some things:
1)Support and full participation of Leadership
2)Capacitation of our employees in TPM Methodology and tools
3)Creativity to do a lot of things with less resources
4)Applying the 5G's:
( Gemba, Gembutsu, Genjitsu, Genri and Gensoku )
5)Mindset to zero losses and wastes
6)Standards preparation
7)People development is fundamental
8)Recognition of achievements
9)Apply TPM as a way of work all the time
-TPM applied to the whole Plant ( Supply Chain, Sales, Customer Service, R&D );
-Support our Suppliers with TPM trainings in order to strengthen our partnership;
-Improve our processes and products to delight our Customers;
-Owens Corning Brazil as TPM reference applied to other OC Plants;
-Continue on taking actions in order to reduce COVID 19 impacts on our operations and results make us even stronger.
-Contribute with Owens Corning propose "Our people and products make the world a better place " through actions in partnership with Community.

---